Sign up for offers & news
Enter your email address to receive news and special offers.
Shop

>

Publishers

>

Red Squirrel Publishing
Books by Publisher: Red Squirrel Publishing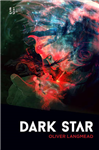 A unique blend of science fantasy, hardboiled crime and epic verse. In the dark city of Vox, three hearts bring light. Prometheus, liquid light, is the drug of choice. Virgil Yorke investigates a murder when one of the hearts is stolen. Vox needs a hero; but Virgil has had a...
The first book in the Saskia Brandt series, Déjà Vu is the cyber-thriller to keep you guessing. Tight prose, a conspiracy and shifting identity in a digital world. The quintessential version of Saskia Brandt's debut.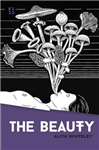 This post-apocalyptic novella combines science fiction, dark fantasy and horror. After the women are killed by fungus, what comes next? What would be born of all that death, out there in the woods? Examining the role of stories, power, gender and more, The Beauty is 'intellectual and visceral, frightening and...
Paperback
Save £0.74 =

£7.25
Paperback
Save £0.34 =

£6.65
Paperback
Save £0.74 =

£7.25
Paperback
Save £2.74 =

£10.25