Sign up for offers & news
Enter your email address to receive news and special offers.
Shop

>

Publishers

>

REAKTION BOOKS
Books by Publisher: REAKTION BOOKS
Paperback
Save £0.53 =

£19.42
Richly illustrated with many previously unpublished images, Photography and Germany is the first single-authored history of German photography, and deepens our understanding of how photography cultivates notions of a nation and its inhabitants.
Paperback
Save £3.52 =

£11.43
This book features many glistening illustrations of silver in nature and art, jewellery, film, advertising and popular culture, this is a superb overview of a metal both precious and useful, with a rich and eventful history.
Hardback
Save £2.04 =

£27.96
This is the first work in English to tell the full story of Claude Cahun's art and life. It both recounts her life and analyzes her complex writings and images, making them available to a wide audience.
Paperback
Save £2.34 =

£9.65
A new critical biography of Joseph Beuys, arguably the most important and controversial German artist of the late twentieth century.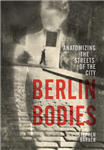 Stephen Barber explores previously neglected material from the city's audio and visual archives to examine how people interacted with the streets, buildings, squares and spaces of Berlin.
Paperback
Save £1.52 =

£8.43
A salutary, hard-hitting critique of the meat-producing industry and its harmful effects, What's the Matter with Meat? exhorts consumers to resist the lure of cheap meat, governments to encourage alternative production systems, and the industry itself to amend its practices.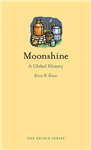 Kevin R. Kosar tells the colourful history of moonshine, with characters that range from crusading lawmen, earnest farmers and clever tinkerers looking for a thrill.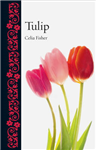 In Tulip, Celia Fisher traces the story of this important and highly popular plant, from its mountain beginnings to its cultivation in the gardens of Mughul, Persian and Ottoman potentates, and its migration from East to West along the silk trading routes.