Sign up for offers & news
Enter your email address to receive news and special offers.
Shop

>

Publishers

>

Raven's Quill Ltd
Books by Publisher: Raven's Quill Ltd
On sale!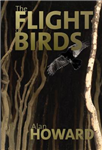 Paperback
Save £1.54 =

£8.45
Kate and her father go to live close to her mother's grave near her childhood home A vagabond tells her a tale of this place: of a massacre in religion's name, of rape, torture and murder; a tale that comes alive in the telling as its victims rise up to...
On sale!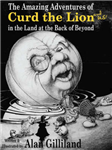 Hardback
Save £3.54 =

£11.45
Children's nonsense adventure. 80 pencil illustrations. Curd the Lion toy witness to theft of Twin's mother's brooch by Raven. Twins blamed for loss. Their Animals set out recover brooch to save themselves from charity shop as punishment if brooch not returned by Twin's birthday in 4 days.