Sign up for offers & news
Enter your email address to receive news and special offers.
Shop

>

Publishers

>

Random House Books
Books by Publisher: Random House Books
On sale!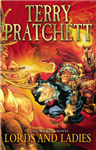 Paperback
Save £0.34 =

£6.65
THE FAIRIES ARE BACK - BUT THIS TIME THEY DON'T JUST WANT YOUR TEETH... Granny Weatherwax and her tiny coven are up against real elves. It's Midsummer Night. No times for dreaming... With full supporting cast of dwarfs, wizards, trolls, Morris dancers and one orang-utan. And lots of hey-nonny-nonny and...
On sale!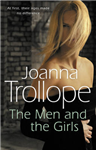 Paperback
Save £0.34 =

£6.65
Julia Hunter and Kate Bain have found true happiness with men old enough to be their fathers. Julia organises her husband Hugh and their cherubic twins with ruthless efficiency and Kate has lived with James, for eight years,and although she refuses to marry him, she's apparently devoted to him.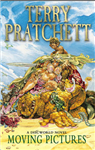 The alchemists of the Discworld have discovered the magic of the silver screen. Can handle a sword a little." and Theda Withel "I come from a little town you've probably never heard of" to find out...Moving Pictures, the ninth Discworld novel is a gloriously funny saga set against the background...