Sign up for offers & news
Enter your email address to receive news and special offers.
Shop

>

Publishers

>

PORTFOLIO
Books by Publisher: PORTFOLIO
On sale!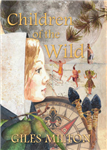 Paperback
Save £0.34 =

£6.65
A historical adventure story following the English children who went to America as part of the first colony, under Queen Elizabeth I.