Sign up for offers & news
Enter your email address to receive news and special offers.
Shop

>

Publishers

>

Piatkus Books
Books by Publisher: Piatkus Books
On sale!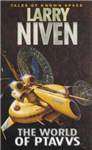 Paperback
Save £2.34 =

£9.66
The brilliant first novel from the Hugo and Nebula award-winning author of RINGWORLD and RAINBOW MARS, now back in print
On sale!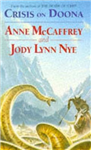 Paperback
Save £5.54 =

£14.46
The first humans to arrive on the beautiful, unspoiled planet of Doona drew up an intricate cohabitation contract with the alien, cat-like Hrrubans, who had settled there first. Now, after 25 years, the contract is due for renewal. Anne McCaffrey is a past winner of both the Hugo and Nebula...