Sign up for offers & news
Enter your email address to receive news and special offers.
Shop

>

Publishers

>

PHILIP WILSON PUBLISHERS
Books by Publisher: PHILIP WILSON PUBLISHERS
On sale!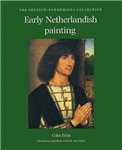 Hardback
Save £21.74 =

£38.76
Early Netherlandish Painting will be equally welcome to the art lover, the museum and the reference library, giving access to the last major collection early Netherlandish painting to remain in private posession. It includes over forty masterpieces by Robert Campin, Petrus Chritus, Jacques Daret, Jan van Eyck, Hans Memling and...
On sale!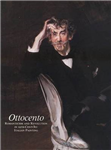 Hardback
Save £14.14 =

£27.36
A catologue published in conjunction with a touring exhibition organized by the American Federation of Arts. A comprehensive consideration of Italian 19th-century Ottocento art in nine essays and 104 plates most in color, each not only catalogued but eruditely discussed. Includes artist biograph