Sign up for offers & news
Enter your email address to receive news and special offers.
Shop

>

Publishers

>

Pfeiffer Wiley
Books by Publisher: Pfeiffer Wiley
On sale!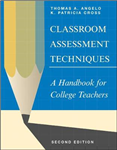 Paperback
Save £4.29 =

£40.71
This revised and greatly expanded edition of the 1988 handbook offers teachers at all levels how-to advise on classroom assessment, including: what classroom assessment entails and how it works; and how to plan, implement, and analyse assessment projects.
On sale!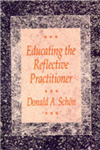 Paperback
Save £11.14 =

£22.85
Building on the concepts of professional competence that he introduced in his classic The Reflective Practitioner, Schon offers an approach for educating professional in all areas that will prepare them to handle the complex and unpredictable problems of actual practice with confidence, skill, and care.