Sign up for offers & news
Enter your email address to receive news and special offers.
Shop

>

Publishers

>

Penguin Life
Books by Publisher: Penguin Life
Hardback
Save £2.74 =

£10.25
What if you did a very bad thing... but that wasn't the end of the story'An extremely moving, emotional rollercoaster of a debut novel' 5* Goodreads reviewTwenty-one year old Beth is in prison. The thing she did is so bad she doesn't deserve ever to feel good again.But her counsellor,...
Hardback
Save £3.54 =

£11.45
'The emperor's mistress had been murdered, and the world had been taken hold of and turned upon its head' Prague, 1599. Christian Stern, a young doctor, has just arrived in the city. On his first evening, he finds a young woman's body half-buried in the snow.The dead woman is none...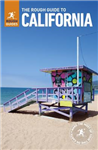 California is the most visited state in the USA. In 2015, California attracted 17 million visitors from all over the world Source: industry.visitcalifornia.com, More practical information for both people travelling by private and public transport than any other guide, Rough Guides is the No. 3 travel guide publisher in 2016,...
Paperback
Save £3.14 =

£10.85
The Rough Guide to Kent, Sussex and Surrey is the most comprehensive travel guide to this beautiful region. Discover the area's highlights with stunning photography, itineraries and colour-coded maps, plus up-to-date listings and information. You'll find detailed practical advice on what to see and do, from ancient castles, magnificent gardens...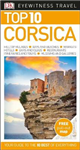 An unbeatable, pocket-sized guide to Corsica, packed with insider tips and ideas, colour maps, top 10 lists, and a laminated pull-out map - all designed to help you see the very best of Corsica. Spend time in the chic seaside resort of Calvi, go hiking in the Parc Naturel Regional...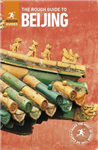 The Rough Guide to Beijing is the ultimate travel guide to China's remarkable capital city. From the majestic Forbidden City and maze-like hutong alleys to gorgeous lake-filled parks and the exquisite Summer Palace, this vibrant book - packed full of stunning photography and clear, colour-coded maps - reveals the city's...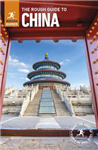 This guide to China enables you to explore the sights and attractions of the country, offers advice on where to stay and eat, and comments on China's history, politics, environment, and people.
Paperback
Save £1.54 =

£8.45
From the secret SAS archives, and acclaimed author Ben Macintyre: the first ever authorized history of the SAS 'Impeccably researched, superbly told - by far the best book on the SAS in World War II' - Antony Beevor In the summer of 1941, at the height of the war in...
Paperback
Save £1.54 =

£8.45
'They won't know you, the you that's hidden somewhere in the castle of your skin'Nine-year-old G. leads a life of quiet mischief crab catching, teasing preachers and playing among the pumpkin vines. His sleepy fishing village in 1930s Barbados is overseen by the English landlord who lives on the hill,...