Sign up for offers & news
Enter your email address to receive news and special offers.
Shop

>

Publishers

>

Pearson Macromedia Press
Books by Publisher: Pearson Macromedia Press
On sale!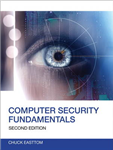 Paperback
Save £2.22 =

£49.77
Bringing together thoroughly updated coverage of all basic concepts, terminology and issues, along with the practical skills essential to security, 'Computer Security Fundamentals' is a one-volume gateway into the entire field of computer security.
On sale!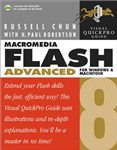 Paperback
Save £2.54 =

£22.45
Applying the popular Visual Quick Start format - step-by-step instructions and visual aids - to more complex topics, this guide gets you up to speed on the advanced Flash features. It also includes explanations of various animation, navigation, and interactivity techniques you need to master to create dynamic Web sites...