Sign up for offers & news
Enter your email address to receive news and special offers.
Shop

>

Publishers

>

Orpington Publishers
Books by Publisher: Orpington Publishers
On sale!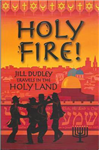 Paperback
Save £0.74 =

£7.25
Jill Dudley's search for enlightenment continues as she and her husband Harry join a Christian pilgrimage to the Holy Land. As a confused agnostic in contrast to Harry who takes Christianity on trust, she is at her humorous best as she travels with her fellow pilgrims and attempts to toe...
On sale!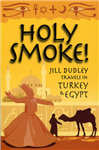 Paperback
Save £0.74 =

£7.25
With a journey around Turkey and Egypt, this book examines the three monotheistic religions and how they emerged from the pagan past. It includes Judaism and Islam. It presents some of the stories and legends of the Moslem faith, many of which have roots in Judaism.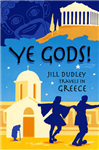 Ye Gods! is a light and humorous read and is about Jill Dudley's travels around Greece, touching on the myths and legends of the old gods and how the early Greek Orthodox Church emerged from its pagan past. It is also her own and sometimes comical search for enlightenment. Jill...