Sign up for offers & news
Enter your email address to receive news and special offers.
Shop

>

Publishers

>

NPI Media Group
Books by Publisher: NPI Media Group
Paperback
Save £2.74 =

£10.25
A unique glimpse into the life of a young servant boy and GWR apprentice in the late nineteenth century
Paperback
Save £4.34 =

£12.65
The resilient people of Kent have taken it all in their stride and this story encompasses how they lived, worked and played through hundreds of years of colourful history.
Hardback
Save £5.54 =

£14.46
The first biography of one of the UK's most successful songwriters, written by one of the only people to interview him.
Paperback
Save £4.34 =

£12.65
Drawing on first-hand accounts from veterans and civilians, as well as previously unpublished source material, Death on the Don tells the story of one of the greatest military disasters of the Second World War.
Paperback
Save £1.54 =

£8.45
Revealing the naturally courageous nature of 'Lady Lindy', that made her one of the most daring of twentieth-century women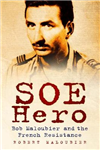 One of the last survivng members of SOE now deceased tells their story for the first time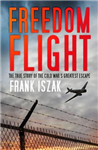 An extraordinary story of one of the most audacious and greatest escapes in history.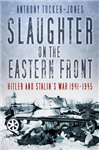 In his major reassessment of the war on the Eastern Front, Anthony Tucker-Jones casts new light on the brutal fighting on the Eastern Front, in such astounding German defeats as at Stalingrad and Kursk.
Paperback
Save £1.54 =

£8.45
Drawing on a rich collection of original and often outrageous sources, this book brings vividly to life stories of infidelity in high places - passionate, scandalous, poignant and tragic.