Sign up for offers & news
Enter your email address to receive news and special offers.
Shop

>

Publishers

>

MTO Publications
Books by Publisher: MTO Publications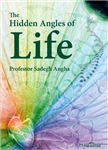 Page by page in this remarkable masterpiece Professor Sadegh Angha unveils many of Life's mysteries and describes its hidden angles to us; from the physical sciences to those yet to be discovered forces and powers, which exist but are beyond the range of our senses and current scientific measuring tools.
On sale!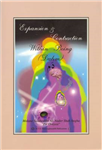 Paperback
Save £3.14 =

£10.85
A meticulous scientific presentation of the oneness of existence, inspired by the contemporary Aref Sufi Master and teacher, Hazrat Salaheddin Ali Nader Angha. This scientific manuscript presents a fresh view of what lies beyond the frontiers of almost 12 billion light years of cosmic expansion.