Sign up for offers & news
Enter your email address to receive news and special offers.
Shop

>

Publishers

>

Motorbooks International
Books by Publisher: Motorbooks International
Paperback
Save £3.14 =

£10.85
Although we usually think of technology as something unique to modern times, our ancestors began to create the first technologies millions of years ago in the form of prehistoric tools and weapons. Over time, eight key technologies gradually freed us from the limitations of our animal origins.The fabrication of weapons,...
Hardback
Save £15.54 =

£29.46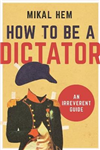 A Tongue-in-Cheek Guide to Becoming a Dictator, Based on the Outrageous, Scandalous, and Excessive Behavior of Dictators Past and Present Who hasn't dreamed of one day ruling your own country? Along with great power comes unlimited influence, control, admiration, and often wealth. How to Be a Dictator will teach you...
Hardback
Save £7.54 =

£17.45
Hardback
Save £11.54 =

£23.46
Hardback
Save £9.54 =

£20.46
Paperback
Save £0.95 =

£10.04
Hardback
Save £4.34 =

£12.65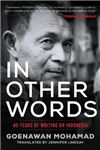 A wide-ranging and beautiful collection of essays from one of world literature's most important writers. Goenawan Mohamad is one of Indonesia's foremost public intellectuals, and this translated volume of essays spanning from 1968 to the present day demonstrates the breadth of his perceptive and elegant commentary on literature, faith, mythology,...