Sign up for offers & news
Enter your email address to receive news and special offers.
Shop

>

Publishers

>

Management Briefs
Books by Publisher: Management Briefs
On sale!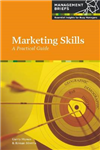 Marketing Skills is a concise and useful book on the fundamentals of marketing. It provides appropriate guidelines to both marketing concepts and marketing in practice and is a must for any marketing professional.
On sale!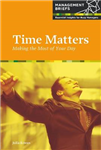 Time Matters will help you: * Make quality decisions about how you spend your time * Spend more time on higher value tasks * Get higher quality work done within working hours * Create better habits that last