Sign up for offers & news
Enter your email address to receive news and special offers.
Shop

>

Publishers

>

JESSICA KINGSLEY PUBLISHERS
Books by Publisher: JESSICA KINGSLEY PUBLISHERS
On sale!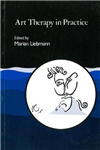 Paperback
Save £0.84 =

£21.15
There is increasing interest in the use of the arts generally, with disadvantaged people of all kinds/ New ways of working are being developed all the time, and art therapists are pushing out the boundaries as they do this. This book describe what actually happens in art therapy in a...
On sale!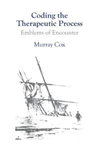 Paperback
Save £5.54 =

£14.45
This volume - first published in 1978 - is a manual of visual display systems which offers various forms of notation for recording a patient's kinship network, his living conditions and life events alongside his clinical history. It also indicates ways of recording inner and outer world phenomena.