Sign up for offers & news
Enter your email address to receive news and special offers.
Shop

>

Publishers

>

Howell Press
Books by Publisher: Howell Press
Paperback
Save £2.74 =

£10.25
Here diaries, letters and official documents have been drawn on to bring to life this shocking episode in the British Empire's history. Felicity Goodall has retraced the routes taken by these refugees, her travels adding empathy and understanding to the story of those forced to flee battlefield Burma.
Paperback
Save £5.54 =

£14.46
Forming part of a series, along with The GWR Handbook, The LMS Handbook and The Southern Railway Handbook, this new edition provides an authoritative and highly detailed reference of information about the LNER.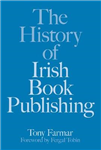 The first comprehensive history of Irish publishing since the foundation of the state
Hardback
Save £5.54 =

£14.46
In Long Live the King, medieval historian Kathryn Warner explores in detail Edward's downfall and forced abdication in 1326/27, the role played in it by his wife Isabella of France, the wide variation in chronicle accounts of his murder at Berkeley Castle, and the fascinating possibility that Edward lived on...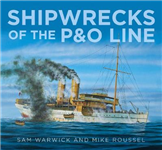 Shipwrecks of the P&O Line
Paperback
Save £1.54 =

£8.45
An innovative collection of folk ballads re-told by professional storytellers. In association with the Society of Storytelling
Paperback
Save £2.74 =

£10.25
The Wars of the Roses were not just fought by men on the battlefield. Behind the scenes, there were daughters, wives, mistresses, mothers and queens whose lives and influences helped shape the most dramatic of English conflicts.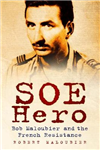 One of the last survivng members of SOE now deceased tells their story for the first time