Sign up for offers & news
Enter your email address to receive news and special offers.
Shop

>

Publishers

>

HISTORY PRESS SUTTON PUBLISHIN
Books by Publisher: HISTORY PRESS SUTTON PUBLISHIN
On sale!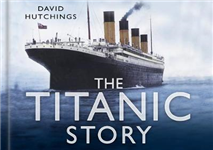 Hardback
Save £1.14 =

£7.85
When the 'unsinkable' White Star liner, RMS Titanic, struck an iceberg on her maiden voyage across the Atlantic on 14 April 1912, she sank with the loss of 1,503 lives; 705 survived the disaster.
On sale!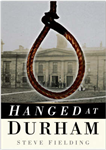 Paperback
Save £2.74 =

£10.25
For decades the walls of Durham Gaol have contained some of the country's most infamous criminals. Until hanging was abolished in the 1960s it was also the main centre of execution for convicted killers from all over the north east. A total of 76 people took the short walk to...