Sign up for offers & news
Enter your email address to receive news and special offers.
Shop

>

Publishers

>

Hermes House
Books by Publisher: Hermes House
Hardback
Save £3.54 =

£11.45
Paperback
Save £2.34 =

£9.65
From the Mediterranean to hot and spicy India and the Caribbean, this title features over 450 best-loved recipes from all around the world, with dishes from Mexico to Poland, from Turkey to Vietnam, and from Morocco to Thailand. It includes such traditional dishes as Chinese Dim Sum, Indian Tandoori Chicken,...
Paperback
Save £0.74 =

£7.25
A fascinating history of coffee, tracing its appeal from early use in the 13th century to the widespread popularity of coffee houses around the world today.
Paperback
Save £1.59 =

£13.40
You can still enjoy a sweet treat without the fat, and this tempting cookbook offers over 100 delectable low-fat fruit dessert ideas to try.
Paperback
Save £0.74 =

£7.25
Eating for a healthy heart means reducing saturated fat and cholesterol, and the recipes in this book have been specially created to provide a wonderful range of dishes for everyday eating.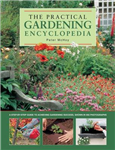 Improve your gardening know-how with the easy-to-follow manual of techniques, covering all the basics such as digging, soil, compost, planting, sowing, watering, weeding, pruning, propagation and harvesting.
Paperback
Save £1.54 =

£8.45
A superb collection of quick and easy, classic and contemporary recipes that can be fully prepared in 20 minutes or less.