Sign up for offers & news
Enter your email address to receive news and special offers.
Shop

>

Publishers

>

Food & Agriculture Organization of the United Nations (FAO)
Books by Publisher: Food & Agriculture Organization of the United Nations (FAO)
Paperback
Save £10.34 =

£21.65
Paperback
Save £0.12 =

£21.38
Since the last Mental Health Act 1983: Code of Practice was introduced in 2008 there have been substantial changes and updates in legislation, policy, case law, and professional practice. This revised Code reflects and embeds developments since then in areas including the use of restrictive interventions, seclusion, use of police...
Paperback
Save £2.94 =

£42.06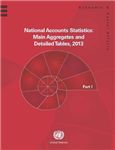 Contains detailed official national accounts data for over 200 countries or areas of the World for the years 2001 to 2013. It is a valuable source of information on the state and structure of economies worldwide. The data for each country or area are presented in separate chapters with uniform...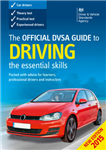 Updated and redesigned for 2015, this is THE industry-standard driving manual. It is focussed on you, the driver, and explains how to get the most enjoyment from your driving with the correct attitude, behaviour and skills. The Official DSVA Guide to Driving - the essential skills, together with The Official...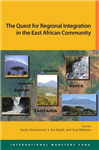 The countries in the East African Community EAC are among the fastest growing economies in sub-Saharan Africa. The EAC countries are making significant progress toward financial integration, including harmonization of supervisory arrangements and practices and the modernization of monetary policy frameworks. This book focuses on regional integration in the EAC...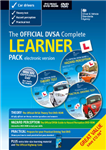 This pack, produced by the Driver and Vehicle Standards Agency, contains three DVD designed to help learner drivers prepare for the theory and practical aspects of the driving test.