Sign up for offers & news
Enter your email address to receive news and special offers.
Shop

>

Publishers

>

Fighting High Ltd
Books by Publisher: Fighting High Ltd
On sale!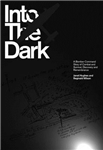 Hardback
Save £5.52 =

£14.43
Reg Wilson's bomber is blown from the skies over Berlin. He plunges into the dark and becomes a POW. The experience haunts him. In 2005 Reg sets out to find his aircraft and he makes a life changing discovery. Into The Dark is a testimony of Reg's courage and determination,...
On sale!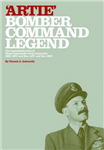 Hardback
Save £5.52 =

£14.43
Artie Ashworth survived 110 operations over enemy territory during the Second World War and was awarded four decorations for bravery. Utilising his older brother's personal memoir and beautifully presented logbooks, Vincent Ashworth skilfully crafts Artie's complete story. A man described as an exceptional pilot, redoubtable and simply legendary.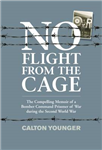 Originally published in 1956, former WW2 POW Calton Younger's No Flight from the Cage received critical acclaim. The former Bomber Command airman has revised, expanded and updated his original work - a young man's journey to war, shot down, three years spent behind barbed wire, and forced marches as the...