Sign up for offers & news
Enter your email address to receive news and special offers.
Shop

>

Publishers

>

Faber & Faber
Books by Publisher: Faber & Faber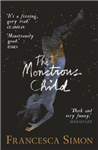 'Before you reject me, before you hate me, remember: I never asked to be Hel's queen.'But being a normal teenager wasn't an option either. Now she's stuck ruling the underworld. She doesn't want your pity. But she does demand that you listen. It's only fair you hear her side of...
Hardback
Save £0.34 =

£6.65
A very ordinary boy. Nobody noticed him, he was just like everyone else. But Fred knew he was different. He just didn't know quite how different. And when he did.... Well, what then?
Hardback
Save £3.54 =

£11.45
Winner of the Best Book With Facts Blue Peter Book Award 2017Beautifully presented in a large, hardback format, and fully illustrated in colour throughout, this wonderful anthology is a treat for all the family.
Paperback
Save £0.34 =

£6.65
He must win the Country Fair prettiest pet competition - and will if Ava has anything to do with it . That is until Ava and her invisible pet foil a dastardly robbery!Another joyful, hilarious, instant classic of a tale for five year olds and upwards, stunningly illustrated by Ella...
Hardback
Save £1.54 =

£8.45
Winner of the Best Story Blue Peter Book Award 2017 A thick white blanket covers the wide slopes of the band of hills known as the Razorback Downs . With danger all around them, Podkin must protect his family, uncover his destiny, and attempt to defeat the most horrifying enemy...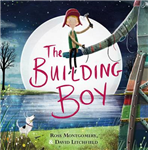 All at once, it was as if the stars leapt closer. Grandma grabbed the boy, raising him high above the rooftiles on her head. She was alive! The boy's grandma was a famous architect. Unwilling to accept she has gone, the boy builds a giant structure from the bricks and...
Paperback
Save £0.34 =

£6.65
Colin was a cart horse, Hay his favourite treat. It was ever so soft and incredibly sweet. But the day he branched out and broadened his diet... Why, who could have guessed it would trigger a riot?
Paperback
Save £0.74 =

£7.25
I can't bring myself to give voice to what people have been whispering for weeks - since before we arrived. Emmeline has finally made it to the safety of Matisa's settlement. The sickness that the Healing Circle has cured for so long is killing people again. And Matisa's people can't...
Hardback
Save £0.74 =

£7.25
Little Mouse has lots to do ...and quite a lot of things he'd rather not do! A day in the life of a toddler is a busy one - as all parents know - and Little Mouse's day is no exception. Between getting dressed, going to childcare, eating dinner, and...