Sign up for offers & news
Enter your email address to receive news and special offers.
Shop

>

Publishers

>

ENCYCLOPEDIA BRITANNICA
Books by Publisher: ENCYCLOPEDIA BRITANNICA
On sale!
Hardback
Save £0.74 =

£7.25
What do stars really look like? Could you live on Venus? Are aliens waiting for us in outer space? What did astronomers study hundreds of years ago? In this book you will find the answers to these questions and many more. Visit outer space, meet fascinating people, and investigate strange...
On sale!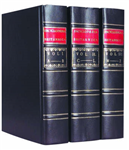 Hardback
Save £37.14 =

£61.86
Offers an insight into the life and thoughts of Britain at the dawn of the age of invention. This work is suitable for collectors of history or vintage books.