Sign up for offers & news
Enter your email address to receive news and special offers.
Shop

>

Publishers

>

Elsevier Mosby
Books by Publisher: Elsevier Mosby
On sale!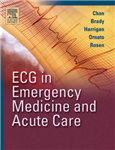 Paperback
Save £6.28 =

£39.71
Provides a clinically relevant resource on electrocardiography for those who care for patients in the emergency setting. This book provides information on ECG abnormalities and their aetiologic differential diagnoses, diagnostic criteria for the ECG manifestations of various clinical diseases/entities, and many 12-lead ECG examples for review.
On sale!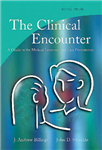 Paperback
Save £3.43 =

£27.56
A guide to the first step of patient evaluation interviewing medical students. It provides interview strategies for example, treating distraught patients, ways to share bad news and how to elicit sensitive information on sexual history or alcohol abuse.