Sign up for offers & news
Enter your email address to receive news and special offers.
Shop

>

Publishers

>

Elsevier - Health Sciences Division
Books by Publisher: Elsevier - Health Sciences Division
On sale!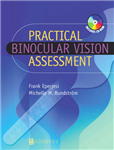 Paperback
Save £4.26 =

£43.73
Combines a practical work book on binocular vision anomalies with a CD-Rom illustrating various eye movement disorders with practical advice. With suggested routines and protocols and a 'how-to-do-it' approach, this title is for students, practitioners, optometrists, dispensing opticians, trainee orthoptists, and junior ophthalmologist.
On sale!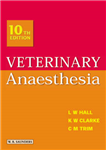 Hardback
Save £29.14 =

£49.85
Covers anaesthesia and analgesia in all large and small animal species. This title contains sections on anaesthesia of exotic species such as small mammals, llamas, camels and also a section on anaesthesia of wild animals, both large and small, and birds.