Sign up for offers & news
Enter your email address to receive news and special offers.
Shop

>

Publishers

>

Earthscan Publications
Books by Publisher: Earthscan Publications
On sale!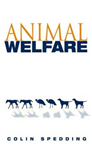 Paperback
Save £1.14 =

£22.85
Awareness of the use of animals in human society in fields such as farming, biotechnology and sport is dogged by the lack of a clear and objective exposition of the issues involved and a sense of possible conflict between human and animal welfare. This title addresses these issues.
On sale!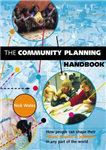 Paperback
Save £5.94 =

£15.05
Growing numbers of residents are getting involved with professionals in shaping their local environment, and there is a range of methods available, from design workshops to electronic maps. This work offers tips and checklists to help readers to get started, learn from others' experience and to select the approach best...