Sign up for offers & news
Enter your email address to receive news and special offers.
Shop

>

Publishers

>

Davies-Black Publishing
Books by Publisher: Davies-Black Publishing
On sale!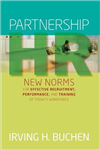 Hardback
Save £1.54 =

£18.46
A story of the new American work ethic and why the US will remain a future global force, this work demonstrates the innate ability of workforce to do whatever it takes to catch up, keep up, and get ahead.
On sale!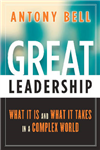 Hardback
Save £5.54 =

£14.46
Intended for a leader looking to take charge of his or her growth, this book offers a framework that gets to the heart of what defines greatness: knowledge, skills, and talents combined with the inner qualities of a leader. It also includes tools to help assess when and how to...