Sign up for offers & news
Enter your email address to receive news and special offers.
Shop

>

Publishers

>

Cheek
Books by Publisher: Cheek
Hardback
Save £1.54 =

£8.45
`The title is Search Party - the idea being that we're all out here looking for something, and my poems are my way of finding myself.' A young black poet blending spoken word and rap;
Paperback
Save £1.14 =

£7.85
All I had was my camera kit so that I could intimately record my self-inflicted sentence.' What if you were abandoned on a tropical island with no food or water, no basic equipment, not even a knife, and no clothes - could you survive?
Paperback
Save £1.54 =

£8.45
During his storied career as head coach of the Chicago Bulls and Los Angeles Lakers, Phil Jackson won more championships than any coach in the history of professional sports. This book tells the story of a preacher's kid from North Dakota who grew up to be one of the most...
Paperback
Save £1.54 =

£8.45
In Thrive, Arianna Huffington, the co-founder and editor-in-chief of the Huffington Post and one of the most influential women in the world, has written a passionate call to arms, looking to redefine what it means to be successful in today's world.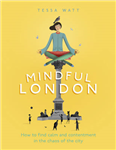 Features quiet and peaceful places to retreat to in the middle of the chaos, from the silence and sanctuary of libraries, museums and churches to the rejuvenating influence of nature found in London's myriad green spaces and waterways.
Paperback
Save £2.74 =

£10.25
Have you ever found yourself struggling with information overload? It means challenging the core assumption of `We can have it all' and `I have to do everything' and replacing it with the pursuit of `the right thing, in the right way, at the right time'.
Paperback
Save £2.74 =

£10.25
He unearths marketing campaigns designed - in a technique adapted from the tobacco industry - to redirect concerns about the health risks of their products, and reveals how the makers of processed foods have chosen, time and again, to increase consumption and profits, while gambling with our health.
Paperback
Save £2.74 =

£10.25
Starting with a simple question - 'Which way am I looking?' - Tristan Gooley blends natural science, myth, folklore and the history of travel to introduce you to the rare and ancient art of finding your way using nature's own sign-posts, from the feel of a rock to the look...
Hardback
Save £5.54 =

£14.46
Guy Martin, lorry mechanic, motorcycle racing legend and favourite of the Isle of Man TT, lives for the buzz he feels racing his bike round terrifying bends at 200mph. Guy is about to find out ... Guy faces four dangerous and thrilling speed record challenges, pushing the boundaries of speed,...