Sign up for offers & news
Enter your email address to receive news and special offers.
Shop

>

Publishers

>

Chanadon Publications Limited
Books by Publisher: Chanadon Publications Limited
On sale!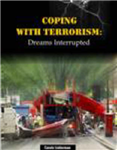 Paperback
Save £1.54 =

£8.45
Drawing on research, which includes interviews with London bomb victims and others, this work explains what is known about our reaction to terror attacks. It also shows how we can survive the unthinkable and tells us why we should understand our enemies, warning us that terrorism is the ultimate copycat...
On sale!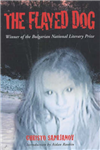 Hardback
Save £2.74 =

£10.25
Driven to work in Siberia to help fund medical expenses for an eye operation for his child, Vasil needs to earn 5000 Roubles. There is a road to build, and cold, hunger, and solitude to combat. It is no wonder that the darker side of man's nature emerges.