Sign up for offers & news
Enter your email address to receive news and special offers.
Shop

>

Publishers

>

Cadmos Equestrian
Books by Publisher: Cadmos Equestrian
On sale!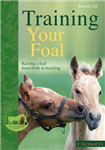 Paperback
Save £3.54 =

£11.45
Training a foal is no child's play! It can be a fascinating experience, but it requires the correct mixture of horse knowledge and intuitive feeling. In addition to the essential basic knowledge, the author offers tips and suggestions to ensure the successful training of your foal.
On sale!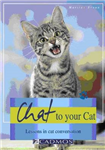 Paperback
Save £2.74 =

£10.25
Cat language is both complex and multi-faceted: cats do much more than just miaow, hiss and purr. This book contains: the range of cat sounds, from purring to wailing; facial expressions, gestures, posture and body language; how cats live and socialise; the territory of outdoor and indoor cats; and conflict...