Sign up for offers & news
Enter your email address to receive news and special offers.
Shop

>

Publishers

>

Berghahn Books
Books by Publisher: Berghahn Books
On sale!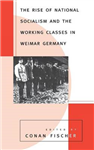 Hardback
Save £10.74 =

£49.26
In light of growing scepticism at the accepted wisdom that National Socialism and the German working class had nothing but immediate and enduring hostility for each other before World War II, nine essays enumerate and define the Nazi electorate and membership as precisely as records allow, and exami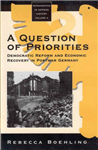 Over the last few years, there has been a noticeable increase in studies on the postwar period of Germany, reflecting the crucial importance of these years for an understanding of the developments in the two Germanys. This is a study of U.S. occupation policy and its effects on German social...
On sale!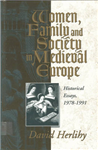 Paperback
Save £0.13 =

£12.82
Some reprinted and some previously unpublished essays written by prominent American medieval historian Herlihy 1930-91 in his last years. Besides providing new information and insights into women, family, and social groups, he develops new perspectives for asking the basic questions about institut