Sign up for offers & news
Enter your email address to receive news and special offers.
Shop

>

Publishers

>

Barzipan Publishing
Books by Publisher: Barzipan Publishing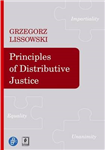 There is constant debate around the questions of what constitutes the "just" distribution of goods and how we can assess existing distribution patterns. Some commentators mistakenly believe that there can be one simple, all-encompassing governing principle that automatically yields the "fairest" results. In this book Grzegorz Lissowski argues that three...
Paperback
Save £1.94 =

£9.05
Paperback
Save £0.14 =

£12.85
The debate about Europe in the UK has too often been reduced to the black-and-white simplicities of whether we should be in or out. The contributors to this volume seek to move the debate on by putting forward a European agenda that focuses on the real interests of ordinary people.
Paperback
Save £0.74 =

£7.26
Hardback
Save £15.54 =

£29.46
America's latest war, according to renowned social critic Henry Giroux, is a war on youth. While this may seem counterintuitive in our youth-obsessed culture, Giroux lays bare the grim reality of how our educational, social, and economic institutions continually fail young people. Their systemic failure is the result of what...
Paperback
Save £0.94 =

£16.05
Marina Vaizey amd Anne Blood consider the historical impact of photography on the fine and interpretive arts; from pioneers such as Hill and Adamson, Fox Talbot and Louis Daguerre to Edward Steichen, Eadweard Muybridge and Man Ray.
Hardback
Save £2.04 =

£27.96
Paperback
Save £6.54 =

£15.96
Authoritative and easy-to-understand, Breed Your Own Vegetable Varieties: The Gardener's and Farmer's Guide to Plant Breeding and Seed Saving is the only guide to plant breeding and seed saving for the serious home gardener and the small-scale farmer or commercial grower.