Sign up for offers & news
Enter your email address to receive news and special offers.
Shop

>

Publishers

>

Aurora Metro Publications
Books by Publisher: Aurora Metro Publications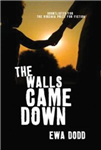 A poignant historical novel about loss and self-discovery told with compassion and unflinching honesty.
Paperback
Save £0.70 =

£9.29
•A unique insight into the life of one of the most influential literary figures of the 20th century; one whose private life was obsessively well-guarded. •An incredible and theatrical tale: Hamer's work of fiction uncovers the truth about Alice Kipling – 'Trix' – delving into the heart of...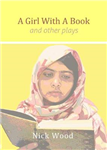 A topical collection of new plays by UK playwright Nick Wood.
Paperback
Save £1.95 =

£13.04
A global overview of the history and progress of women film directors around the world. With over 20 contributors including directors, writers, critics, producers, academics and fans. Includes exclusive interviews with leading female directors and industry insiders. Essential resource for film students, gender studies courses and film fans alike.
Paperback
Save £1.54 =

£8.45
Undiscovered gem of the UK Beat scene - West London's Eel Pie Hotel - unearthed for rock fans everywhere. Essential reading for anyone interested in the history of music in the UK. With interviews, photographs and contributions from musicians, fans, critics and the original Eel Pie clubbers.
Paperback
Save £1.54 =

£8.45
As featured in the Oxford Literary Festival, this unique cookbook and rough guide to ethical eating is for all those who want to eat well, pay less and save the planet! Created by young people, with over 70 mouth-watering recipes - recipes that won't cost the earth. Read this book...
Paperback
Save £0.74 =

£7.25
A teenager in South Africa achieves his dream of playing professional football - but the prevalence of AIDS in South Africa, affecting young and old alike, means that he must face tough choices along the way.
Paperback
Save £0.74 =

£7.25
Involves extracts from the personal testimonies of real people woven together with live cooking on stage.