Sign up for offers & news
Enter your email address to receive news and special offers.
Shop

>

Publishers

>

Academic Press Inc.(London) Ltd
Books by Publisher: Academic Press Inc.(London) Ltd
On sale!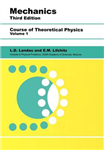 Paperback
Save £7.54 =

£42.45
Devoted to the foundation of mechanics, namely classical Newtonian mechanics, this mechanics text is based mainly on Galileo's principle of relativity and Hamilton's principle of least action. The exposition is simple and leads to a complete and direct means of solving problems in mechanics.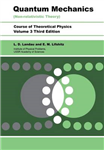 Includes developments such as the theory of Regge poles. This book talks about quantum mechanics non-relativistic theory and provides problems with solutions.