Published on 28/08/2014 by David Birkett
Aurora Metro author Mary Hamer recently appeared on Woman's Hour to talk about Rudyard Kipling's sister, Trix. Mary chose Trix as the subject of her novel Kipling & Trix, which explores how Trix's own writing career and personality were stifled by the culture and circumstances of her age. Mary writes here about Trix's better-known brother and his reaction to the outbreak and development of World War I.
Rudyard Kipling could see World War I coming. Not that he called it by that name in the years leading up to 1914; it was the war hunger of 'the Hun', (a term used by the Kaiser) that he wrote of to his friends and to politicians. He was horrified by his compatriots' blindness, their refusal to recognise that Germany's build-up of power-ships and men - meant they were spoiling for a fight.
Kipling was a man who knew the world. He'd lived in different continents: in India as a young man, in the United States as a husband and father and in South Africa, where he spent months every year. He followed international politics closely. So far from 'war-mongering' as some have claimed, he couldn't avoid drawing obvious conclusions from the facts. Today, newspapers, television, and books, reflecting on The Great war with all the benefits of hindsight, note exactly the same evidence of a drive towards war that Kipling registered as it was underway.
This all sounds a bit defensive, I know. There's a contemporary photograph of Kipling, fist apparently clenched, speaking at a recruitment rally, that only
seems to confirm that war-mad image. It's the film My Son Jack that spurs me to offer a counter view. The version of events it offers is completely misleading. As a film it aroused emotions that lodged in viewers' minds. Even my hairdresser 'knew' that Kipling had 'forced his son to go and be killed'.
Let's get the record straight: having been rejected for a commission because he was so short-sighted, seventeen-year-old John Kipling began threatening to enlist as a private soldier. That would have meant being sent out to the Front virtually untrained; a terrifying prospect for his parents. It was then that his father asked Lord Roberts to nominate John (never called Jack) for a commission in the Irish Guards. That did secure him a year of training. All in vain, however, for John died in his first day of fighting, at the Battle of Loos.
On August 4, 1914, the day war broke out, Kipling's appreciation of the horrors that it would bring is revealed by what he wrote in the diary of his wife, Carrie: 'Armageddon begins'- the battle that, according to The Bible, would herald the end of the world. WWI did bring the end of the world for Rud and Carrie Kipling, when John was killed. John's passing probably destroyed his sister Elsie's future too, for she married late, making a sentimental choice of a husband who'd been in the war with her brother, but who turned out to be more interested in the footmen than in Elsie.
Kipling devoted himself to the war effort, turning out poems and articles to keep civilians behind the troops who were fighting in France, a one-man Home Propaganda Office. He went to the Front himself as a reporter in 1915, and was later a founding member of the War Graves Commission. It is to him we owe the words placed over the unidentified dead: 'A soldier of the Great War known only to God'.
Kipling imagined his way into the voices of the dead with his 'Epitaphs of the War'. Read them on this link: they strike like a thunderbolt or a blade to the heart; and remember Kipling as the man who toiled through diaries, records and individual accounts to write The Irish Guards in the Great War, telling the story of every soldier and laying no prime emphasis on his own son's death.
Paperback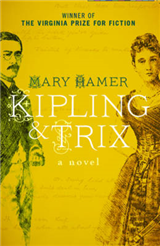 Latest from the blog
Sabrina Ghayour's long awaited second recipe book Sirocco is out this month and is a great follow up to Persianna. Read article
We have teamed up with Aspace (www.aspace.co.uk) who create beautiful room for Children to bring you 10 great bedtime reads for your little ones. Read article
Breaking book world news
Posted 09/06/2016
Posted 23/02/2015
Posted 19/02/2015
Latest from Twitter
@TheGBBookshop - 4 years ago

Lottery funding for dementia reading project £2m pledged for Reading Agency scheme to pair readers with dementia sufferers

@TheGBBookshop - 4 years ago

Harry Potter and the Cursed Child has held on to the number one spot for a sixth week #HarryPotter #CursedChild @littlebrown @pottermore

@TheGBBookshop - 4 years ago

@thebookseller @MartinaCole @Jeffrey_Archer @Foyles

@TheGBBookshop - 4 years ago

RT @Gue_de_Bost: #Dordogneholidaycottage available Sept tweet to book for more info